LA BOTIGA AL CARRER (THE 'STREET MARKET')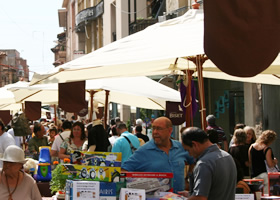 Founded in 2007, the 'street market' held at the beginning of September fills the town centre with a trades fair and a host of activities which bring the town to life.
Everybody takes to the streets, some to buy and some to sell, while others simply stroll and look around. Anything goes!