EUROPEAN HERITAGE EVENT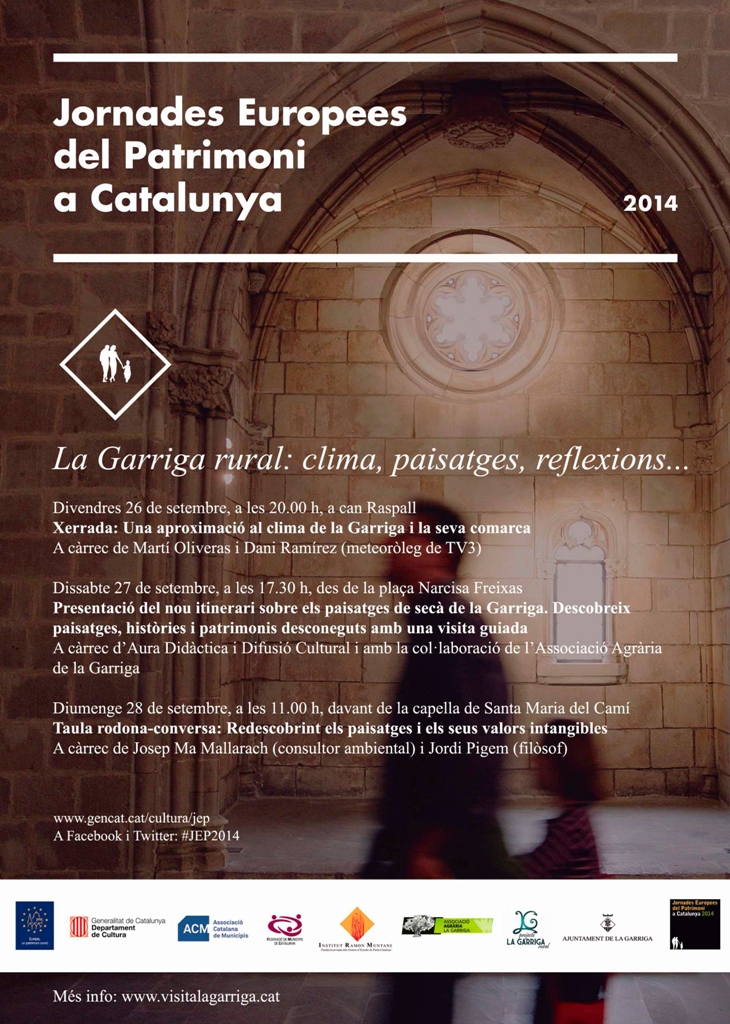 The European Council inaugurated this event in 1991 and since then, the number of European countries who organize activities during a whole weekend in September or October has grown every year.  Catalonia has supported the initiative from the beginning.
Town councils, organizations and local cultural groups from all over Europe take charge of organizing the activities with one clear objective: to make the necessary resources available to discover and experience cultural heritage, conceived as a common good both at local and European level.
La Garriga, through the Town Council's Heritage Department, supports the event every year, with a programme of activities open to everyone from every culture.